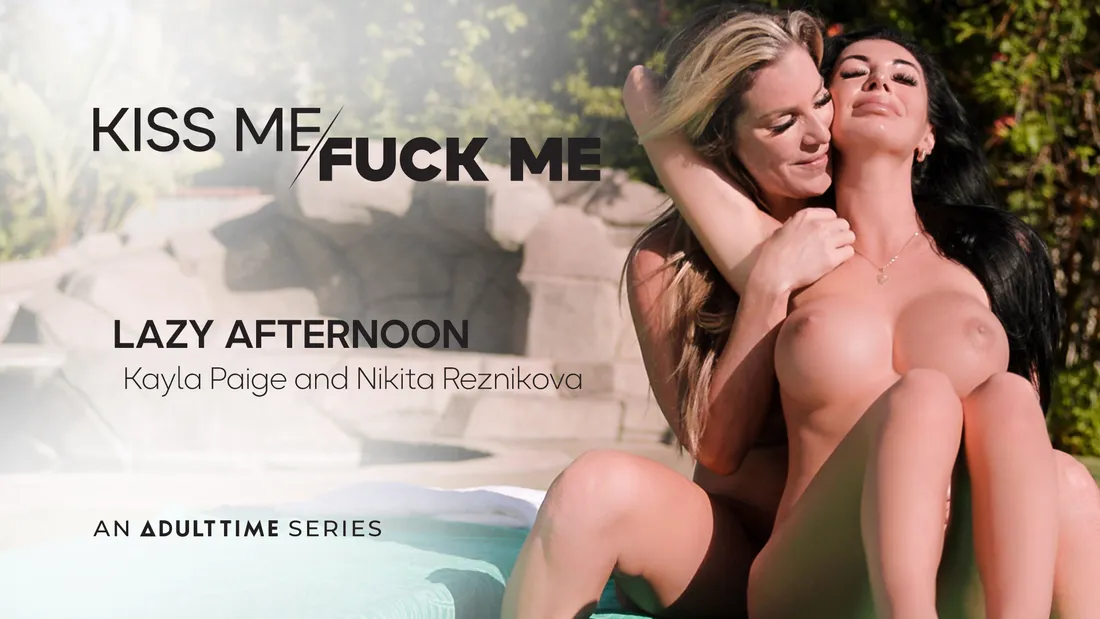 New update from KissMeFuckMe is Kayla Paige & Nikita Reznikova in Lazy Afternoon.
 
Lazy Afternoon
Kayla Paige & Nikita Reznikova
KissMeFuckMe
Kayla Paige and Nikita Reznikova are both in bikinis and hanging out by the poolside. As they soak up the sun, Kayla becomes a bit mischievous as she breaks out the suntan lotion and begins massaging it into Nikita's supple skin. Kayla's movements are slow and sensual, her expression cheeky, as if she's doing this as something more than just a simple favor for a friend…
Nikita soon sits up and removes her top, seductively inviting Kayla to rub lotion all over her breasts, which Kayla happily does. As the two women start to get handsy with each other, it's no time at all before they're both hotter than the sun!