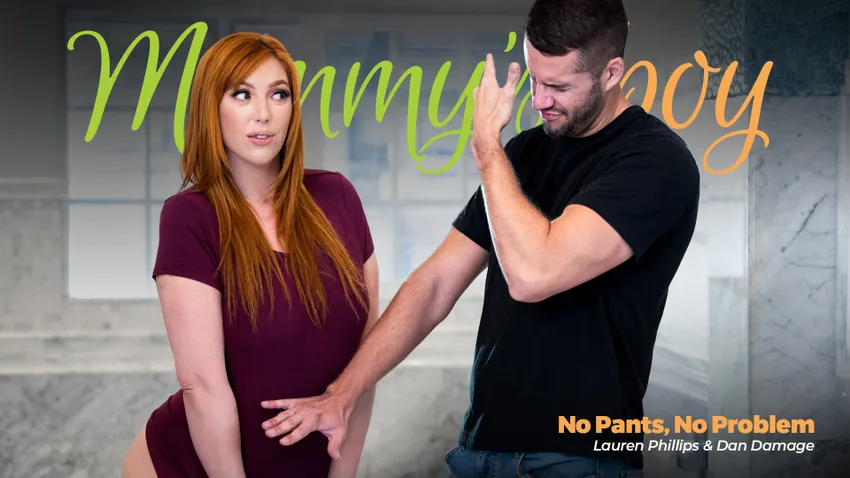 New update from MommysBoy is Lauren Phillips & Dan Damage in No Pants, No Problem.
 
No Pants, No Problem
MommysBoy Lauren Phillips & Dan Damage
AdultTime
It is a beautiful morning. Lauren Phillips gets out of bed and walks down the hall, not realizing that she is totally naked from the waist down. She enters the bathroom and greets her stepson, Dan Damage, who is shocked when he sees that Lauren isn't wearing any pants.
Lauren giggles when she realizes her mistake, and apologizes for forgetting to wear bottoms. She promises Dan that she'll be better about that in the future. While Dan finishes his morning routine, Lauren waits in the bathroom to take a shower once he's done. As she waits, Lauren accidentally puts herself in a revealing position, which frustrates Dan.
Lauren catches Dan sneaking glances at her nakedness. He's embarrassed but, to his surprise, Lauren is welcoming of it. She offers to guide Dan through a sexual experience. He accepts, and they go to the bedroom for a fun sex session, including deepthroating and tittyfucking. Now THAT'S a great way to start the morning!