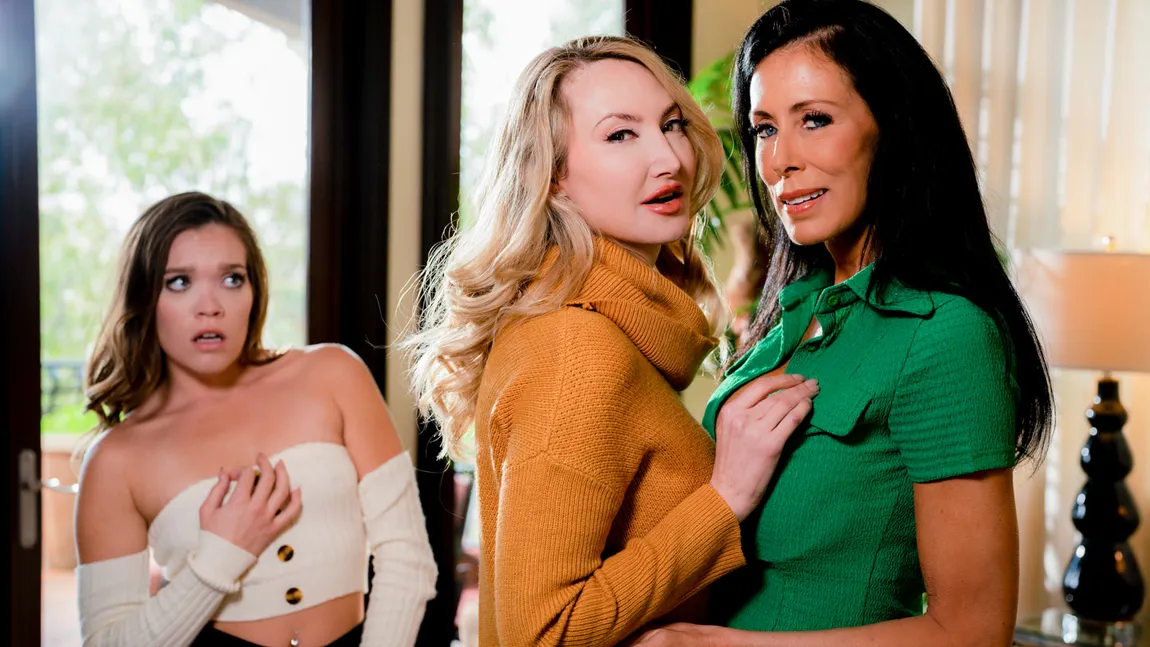 New update from MommysGirl is Kendra James & Reagan Foxx & Katie Kush in A Souvenir From Vegas.
 
A Souvenir From Vegas
Kendra James & Reagan Foxx & Katie Kush
MommysGirl
Reagan Foxx arrives home from a business trip and is greeted by her stepdaughter Katie Kush, who asks if Reagan brought back a souvenir from Las Vegas. Reagan awkwardly says that she did. Reagan explains that she went on the business trip with her coworker, Kendra James. After bonding plus wild Vegas-style partying, Reagan and Kendra got MARRIED there. Katie is stunned, as Reagan lets Kendra into the house. Reagan and Kendra say that they've decided to give the marriage a chance instead of getting it annulled. Katie is shocked that she suddenly has TWO stepmoms, but agrees to keep an open mind.
Weeks later, Katie arrives home from school and finds that Kendra has mended a dress for her. Katie muses that Kendra has been doing so many nice things ever since she moved in, and decides to go tell Kendra that she loves her and is happy to have her in the family. A moment later, Katie arrives at the stepmoms' bedroom and is shocked to see them having sex, but they don't notice her presence. Katie becomes turned on by the sight, and masturbates while watching the stepmoms… until Kendra can't help but let out a soft moan.
Reagan and Kendra notice Katie, and invite her in for a talk. Katie explains that she came to say that she loves having Kendra in the family… and she also hints that she was turned on by seeing what the stepmoms were doing. Reagan and Kendra are delighted, and agree that they can all have a sensual celebration together as a family. Katie masturbates while watching Reagan and Kendra resume their lovemaking, and eventually joins them for a threesome. What a loving family!