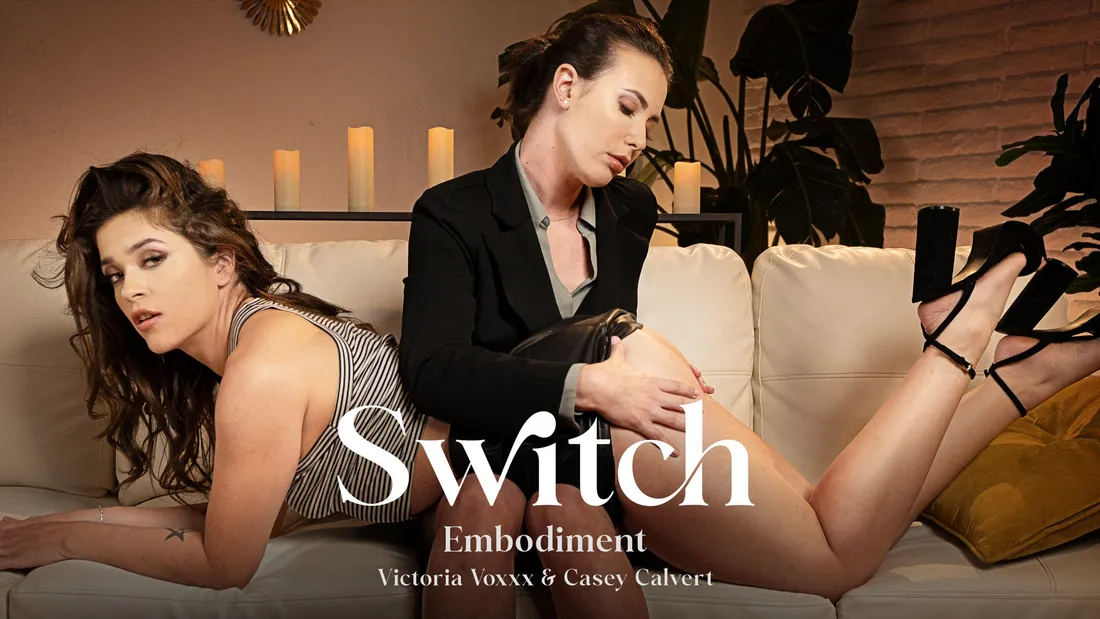 New update from Switch is Casey Calvert & Victoria Voxxx in Switch: Embodiment.
 
Switch: Embodiment
Casey Calvert, Victoria Voxxx
Switch
'Hi, I'm Lauren Phillips, and I am super excited to introduce you to my new project, 'Switch: Embodiment.'
'I really wanted to show the switch of a female and how you don't have to be just submissive or just dominant — that you can actually be BOTH. You can have a power exchange depending on the person you're with in the scenario. I also wanted to introduce BDSM that's more on the lighter side to hopefully cast you in.
'I really hope that you comment. Give me your opinions, give me your advice. Tell me what you want to see so that you can fuel my creativity because, at the end of the day, I just want you guys to enjoy what you're watching… and get off on it!'
One day, Victoria Voxxx finds an erotic book and steals it away out of curiosity. As she reads it, she becomes enraptured by the BDSM nature of it and how intensely the submissive woman within its pages experiences raw pleasure. Victoria finds herself endlessly daydreaming about what that would feel like, which starts to affect her everyday life and eventually leads to her seeking therapy.
Victoria is bashful when she meets Dr. Casey Calvert. They begin discussing Victoria's fantasies and Dr. Calvert quickly realizes that, as a licensed kink-aware therapist and sex surrogate, she can help Victoria live out these secret desires.
Victoria is shocked but intrigued as she mumbles, 'I would like to… but I wouldn't know where to start.'
That's when Dr. Calvert stands up and takes Victoria's chin in her hands. 'The dominant always knows where to begin!' she says in a stern tone. 'You just do as I say, do you understand?'
Victoria nods, her lips quivering as her body instantly burns hot with arousal.
Now her fantasies will finally become reality.