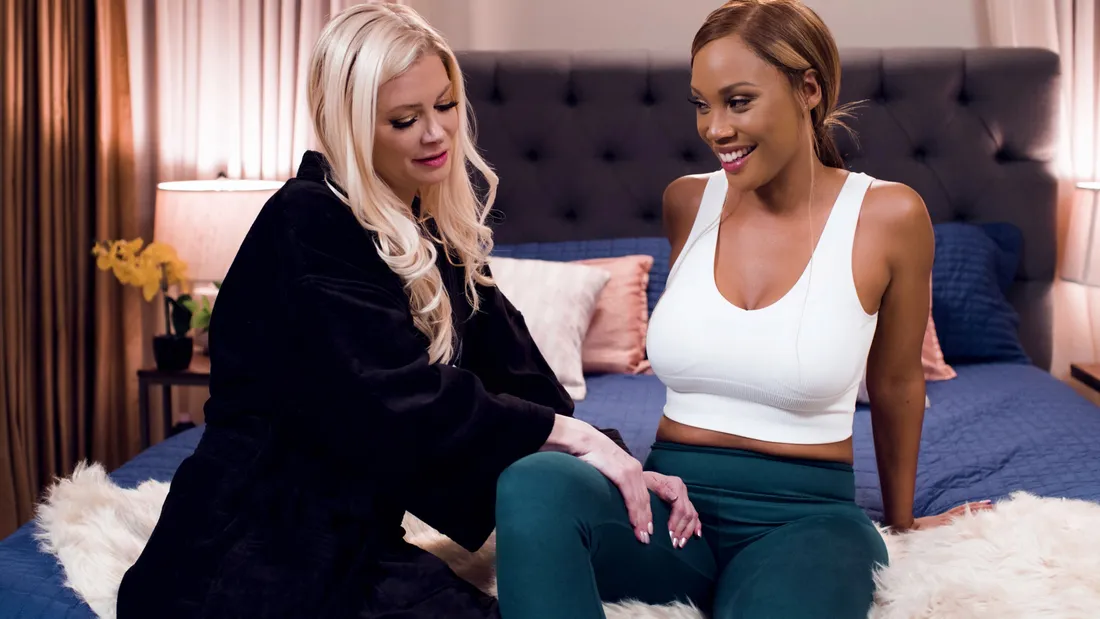 New update from AllGirlMassage is Serene Siren & August Skye in Immediate Relief.
 
Immediate Relief
Serene Siren & August Skye
AllGirlMassage
When August Skye injures her leg on the way from her nightly run, she hobbles to her neighbor's house for a bit of help. The neighbor, Serene Siren, is a physiotherapist, so she welcomes August inside and offers to stretch and massage August's injury. At this time of night, Serene doesn't have her table set up, but she's happy to do the massage on her bed instead, which August easily accepts.
As Serene works on stretching out the tense leg, the intimacy causes them both to become gradually aroused. This only intensifies as Serene massages further up the leg and along the thighs. The tension between them continues building as Serene moves onto meticulously and sensually gliding her hands over other parts of August's body. Finally, it reaches a boiling point when August begs for Serene to take things in a much more erotic direction.