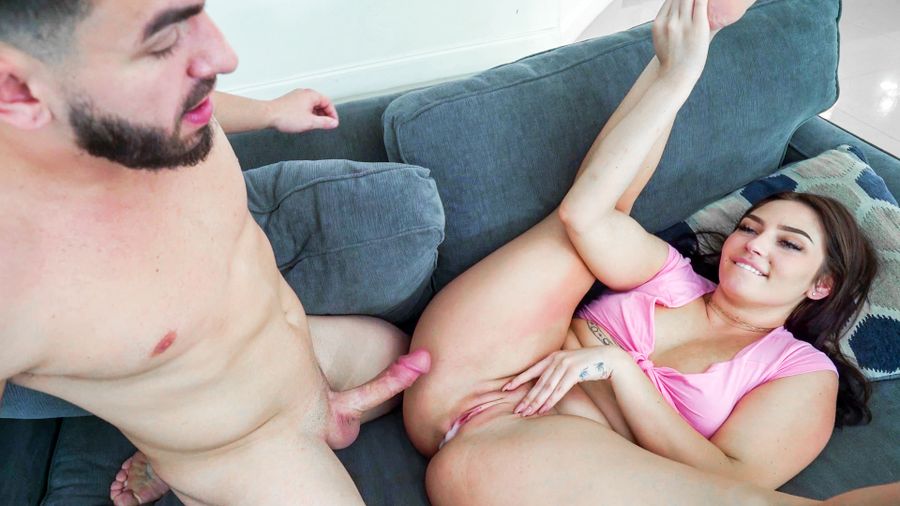 New update from FilthyTaboo is Vivian Taylor & Peter Green in Creampied But All She Wanted Was A Second Opinion.
 
Creampied But All She Wanted Was A Second Opinion
Vivian Taylor & Peter Green
FilthyTaboo | FilthyKings
2nd opinions are a thing. Doctors do them, lawyers do them and even stepbro's get the call occasionally. When Vivian Taylor wants her stepbrother to give her his opinion on her ass for some ass shots on social media – he is a little uncomfortable. When she asks him to touch it and help her pose for her best angles – Peter Green is downright horny! Vivian can't help but notice her stepbrother's bulge. She doesn't seem to mind either. She tells Peter their parents won't be back for a while. They start kissing & making out, Peter feels up his stepsister's perky little tits. Vivian takes her stepbrother's cock in her mouth and jerks him while he feels up her phat ass. Peter is hungry for it, so he slips her pink thong to the side & eats her pussy from behind. He shoves his big cock in Vivian and bangs her pussy hard as her sweet ass jiggles. He even chokes his stepsister a little as he rails her. She gets all creamy as Peter fucks her deep & fast, making her moan, scream & cum. When it's Peter's turn, he fills his stepsister's pussy up with a nice, warm creampie.