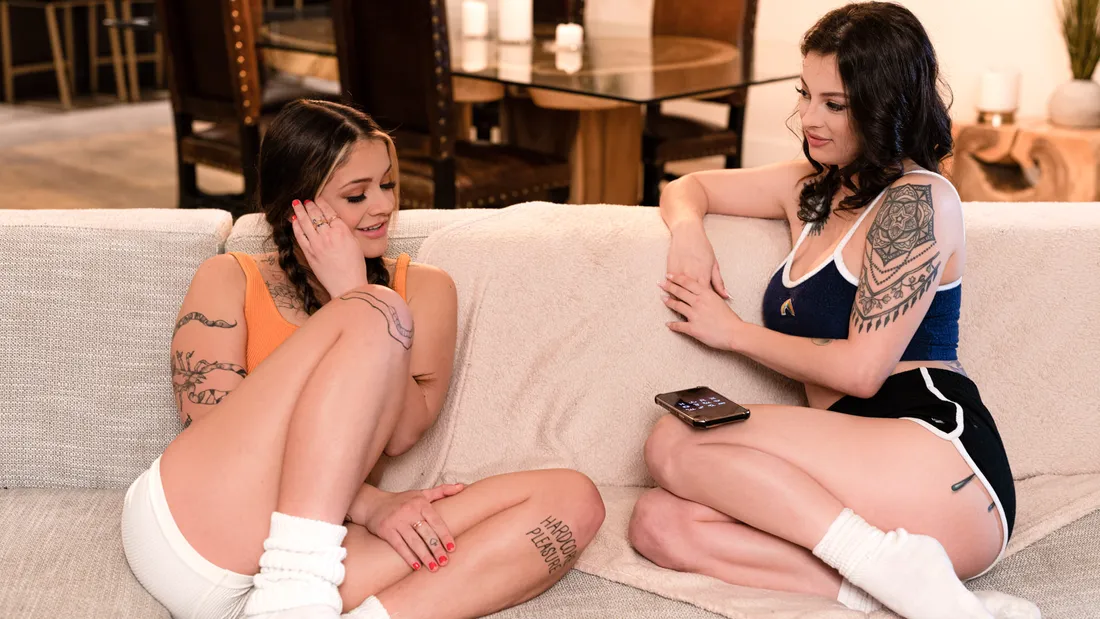 New update from GirlsWay is Maddy May & Ryan Reid in A Sign Of Things To Cum.
 
A Sign Of Things To Cum
Maddy May & Ryan Reid
GirlsWay
Two best friends, Ryan Reid and Maddy May, are chatting and relaxing. Maddy starts talking about a fascinating hobby she's started to get into – horoscopes and astrology. Ryan is skeptical, as Maddy talks about how she's a Capricorn and Ryan is a Cancer, and what that all means.
Ryan then notices that each zodiac sign has a symbol, and points out that the Cancer symbol looks like a 69. Maddy says that it doesn't, but Ryan continues to make fun of the 69 symbol and says now it's all she can think about – she wants a 69! Maddy rolls her eyes, saying that she never takes these things seriously, but Ryan insists she IS serious – maybe this symbol is a sign of things to come! Maddy asks her to stop making fun of this and Ryan says she's not – she really means it. After all, didn't her horoscope say she was going to 'give selflessly' to 'receive happiness'? Sounds like a 69, right?
Maddy shakes her head and laughs. She knows Ryan well enough to know that she's not gonna drop this until she gets what she wants, so they might as well get to it!