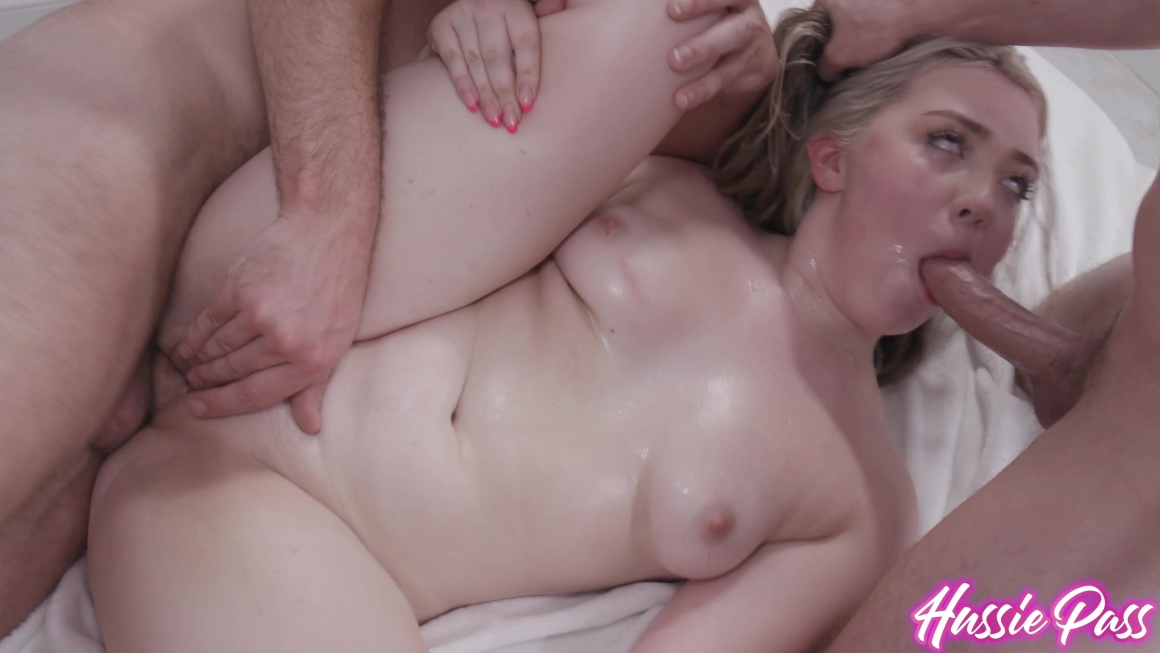 New update from HussiePass is Brian Omally & Eva Nyx & Tony Rubino in Curvy Coed's 1st BBG.
 
Curvy Coed's 1st BBG
Featuring: Brian Omally, Eva Nyx, Tony Rubino
HussiePass

235 Photos, 48 Min Of Video
Hussie
Pass is pleased as punch to host Eva Nyx and her 1st ever BBG scene, featuring our very own Brian Omally & good friend Tony Rubino. The scene starts with director Johnny Robins catching us up with the coed cutie, followed by Eva getting naked and diddling herself to get her juices flowing. Brian & Tony step into the scene with some lube for Eva's perky tits & luscious backside, which she then twerks for us. Eva gets on her knees for the contractually obligated ♫♪ Row Row Row Your Boat ♪♫ thing, and from then on, it's just a mess of flesh and rimming and sucking and rough fucking and footjobs and pussy eating and choking and gagging and so on until the guys each cum on her pretty little face. We followed all 3 into the shower, only to find Eva back on the rotisserie… Until Next Time!
{{HUGS}}
Greenguy