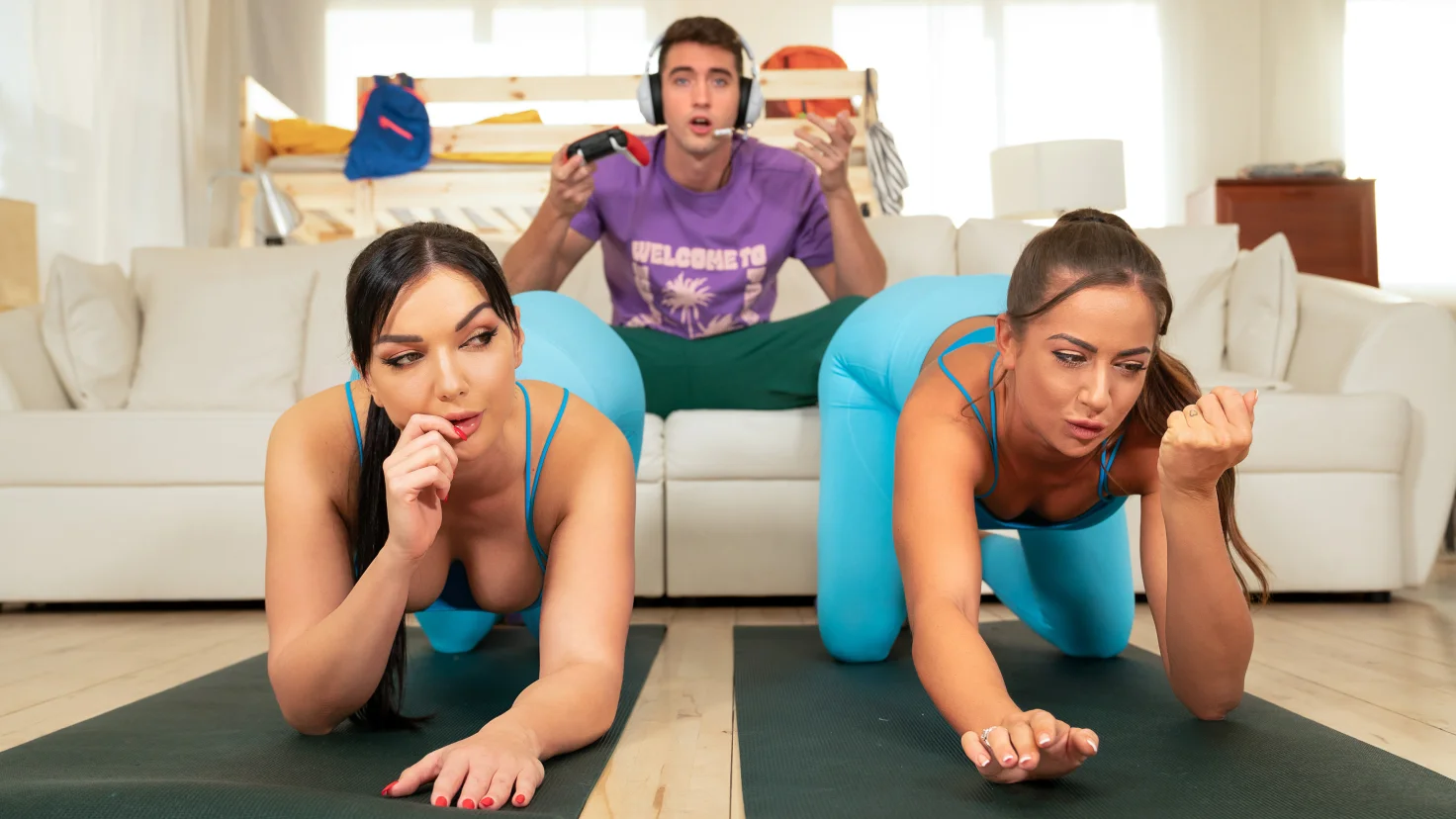 New update from HornyHostel is Lady Gang & Jimmy Bud in Call Of Booty.
 
Call Of Booty
Horny Hostel presents Lady Gang & Jimmy Bud
All gamer head Jimmy Bud wants to do is hang out in his Horny Hostel dorm and unlock new levels in his favorite video game. When his roomie invites a girlfriend over for a yoga session the poor guy can't control his urges. Maybe it's the tight yoga pants or maybe it's all that downward dog that Lady Gang is doing right up in his face, but whatever it is, the only thing Jimmy will be unlocking today is yoga girl's sweet ass and tight little pussy.